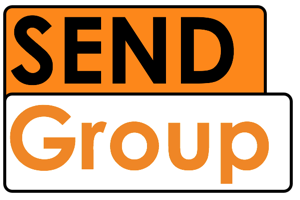 The SEND Group thrives to support all people with SEND. By offering webinars, training and consultancy to the education community. We have a wide network of contacts across the whole of the education sector. We thrive to empower teachers, SENCO's, and young people in understanding SEND and in particular the hidden disabilities such as dyslexia, dyscalculia etc.
The SEND Group was founded By Arran Smith
Arran Smith has worked as a volunteer, employee and now as a consultant in the field of dyslexia, SEND and education for over 15 years. Arran was diagnosed as being dyslexic when he was aged nine and was taken by his parents to the Leicestershire Dyslexia Association which ran an after-school workshop on a Saturday morning. Over the past 20 years Arran has worked his way from student to tutor and is now Chairman of the group.
In 2006 Arran was awarded the British Dyslexia Associations Young Achievers Award for all of his hard work as a volunteer with the Leicestershire Dyslexia Association, because of this he became more involved in the work of the B.D.A. He was a volunteer on a number of committees including the B.D.A. Management Board. With dyslexia still being a big part of Arran's life, work became very difficult and a change needed to be made. In May 2010 after 18 months on the BDA management board Arran resigned and in June of that year, became a member of staff and spent five years as the Membership Development Officer. During his working life he has worked in the retail business and has also worked with other charities with roles that covered development and operational management. Arran is now self-employed and has his own consultancy business the LVA Group which supports other businesses and charities, and also has a company which helps to raise awareness called the SEND Group it offers training, webinars and consultancy in all areas of SEND within the education community.