Virtual Event
A guide to the SEND Review: Right Support, Right Place, Right Time
June 14 @ 7:00 pm

-

8:30 pm

UTC+0

Virtual Event

£17.50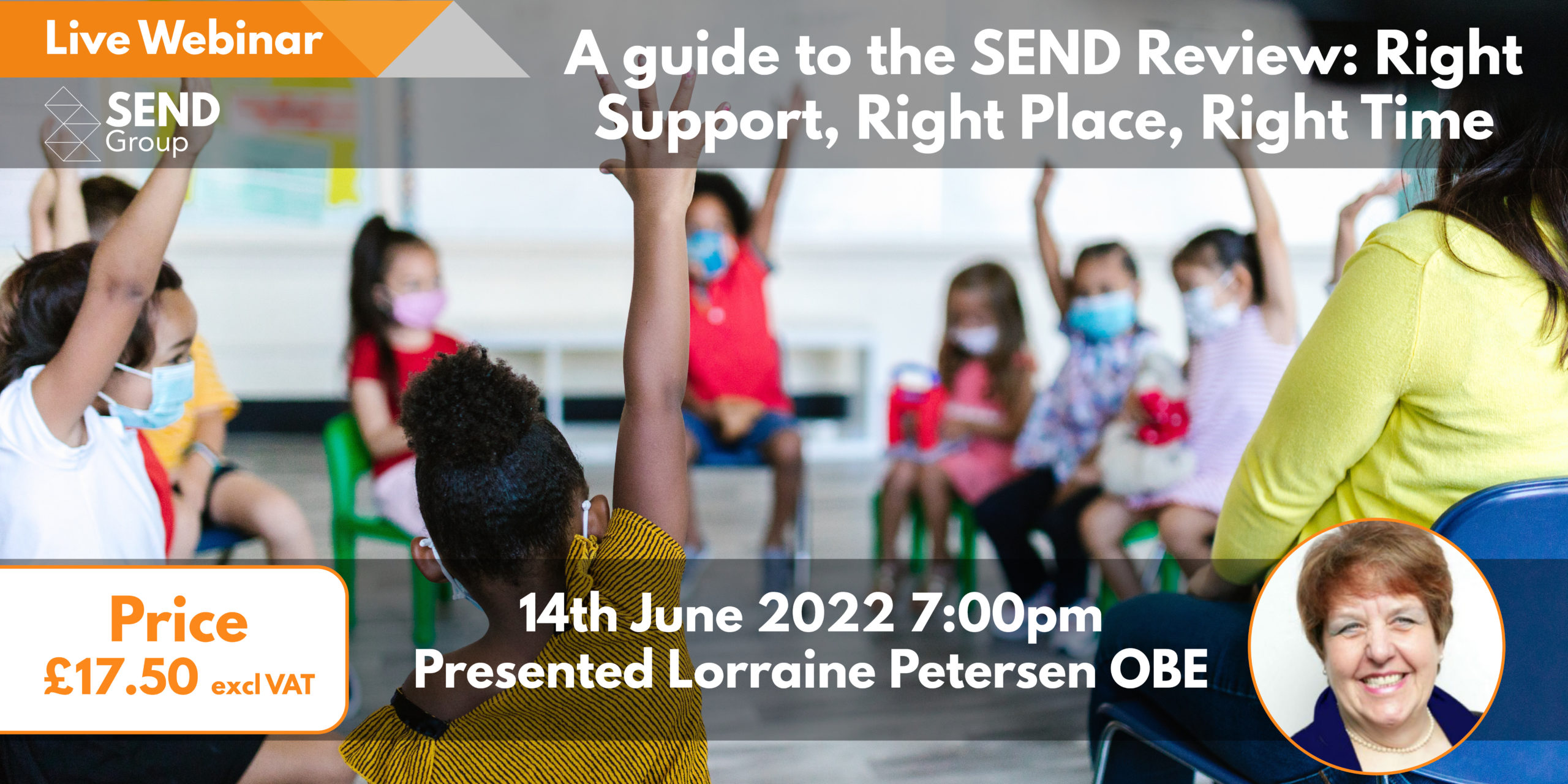 The SEND Green Paper was finally published on 30th March 2022. It is a consultation document which closes on 1st July 2022.
The SEND review sets out government's proposals for a system that offers children and young people the opportunity to thrive, with access to the right support, in the right place, and at the right time, so they can fulfil their potential and lead happy, healthy and productive adult lives.
The review has identified 3 key challenges facing the SEND and alternative provision system.
• Navigating the SEND system and alternative provision is not a positive experience for too many children, young people and their families
• Outcomes for children and young people with SEND or in alternative provision are consistently worse than their peers across every measure
• Despite the continuing and unprecedented investment, the system is not financially sustainable
The 104-page document contains 5 chapters of how the Government is proposing to improve the SEND system in England.
During this webinar Lorraine will outline the key proposals in the SEND Review and the impact these might have on schools. She will also share the key questions that the DfE are asking in their consultation document to enable the delegates to make a response.
Presented by Lorraine Petersen OBE
The key learning objectives:
• To gain a greater understanding of the SEND Review and the impact the proposals might have on schools
• To understand the importance of responding to the consultation
• To have a greater understanding of what the SEND landscape might look like in five years time
Outcomes for learners:
• A greater clarity on what the SEND Review is proposing
• A better understanding of the proposals to allow learners to respond to the consultation
• Information to plan their SEND provision over the next few years
Demographic: Anyone with an interest in the future of SEND
SENCO
Specialist
Teaching assistants
Senior leaders
Teacher
Educational professional