Virtual Event
ICT and AT for SEND: A starting point.
June 22, 2021 @ 7:00 pm

-

8:00 pm

UTC+0

Virtual Event

17£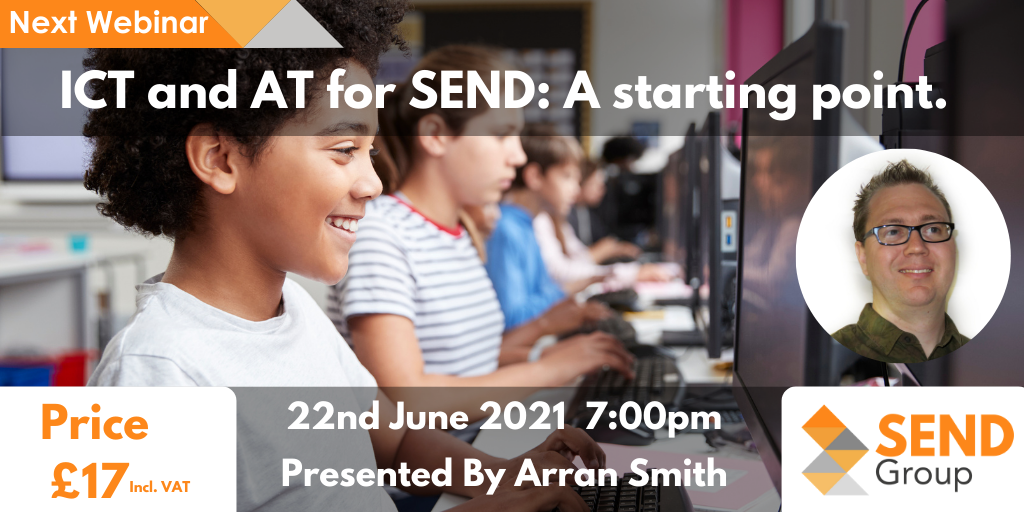 ICT and AT for SEND: A Starting Point.
This webinar is designed for SENCo's, senior leaders and the wider SEND community, to understand the starting point when it comes to using technology within our schools for those students with additional needs.
The webinar will look at that ICT starting point for our primary and secondary students, when it comes to using free and available technology. We will then go into the detail of the concepts of assistive technology and how we can use assistive technology in our education environments.
Other areas covered
Microsoft 365 and Windows 10
Microsoft Accessibility Features
What Assistive Technology is
Types of Assistive Technology
What we can and can't use in exams
Creating Independent Learners
Presented by Arran Smith
Arran is the founder of the SEND group and has been working in the field of dyslexia and special education needs for over 20 years. As a severely dyslexic adult Arran uses assistive technology every day. Over the past four years Arran has worked for Microsoft as a vendor in the areas of accessibility and dyslexia. Arran has many other roles within his working life, working closely with companies like Dyslexia Box that deliver assistive technology to the workplace, along the work he does with SEND group in delivering CPD to the wider education community.