New Blog
Teacher training for parents
For several weeks' parents have been more than parents! Home school for most of us has been very interesting we've been working with the resources that schools have sent us or ensuring our children have been logging on to their remote learning platforms.
If you're having to do more as a parent and being teacher more then please check out our latest webinar series delivered by Pete Jarrett.
Peter is a specialist teacher and has worked in the field of dyslexia and dyscalculia for many years, Pete is Chair of the British Dyslexia Association Dyscalculia Committee and Managing Director of Tutorum Learning and Assessment, a specialist teacher, consultant, public speaker and author
Pete's three series webinar will look at teacher training for parents, giving you tips and tricks and insights in developing your skills as parents to support your young people. :
 The teacher training for parents' series
This short webinar series aims to support parents in helping their children learn whilst at home. I have spoken to parents who 'don't know where to start', who feel 'overwhelmed' by what they have been asked to do and are struggling with the different methods that their children are using. What we hope to do is to identify some key ideas that are well evidenced that demystify what learning is and focus on what is useful. These ideas are often introduced during initial teacher training courses, so think of this as a 'best bits of education training' course that cuts out the teaching practice – 'cus you're getting that every day!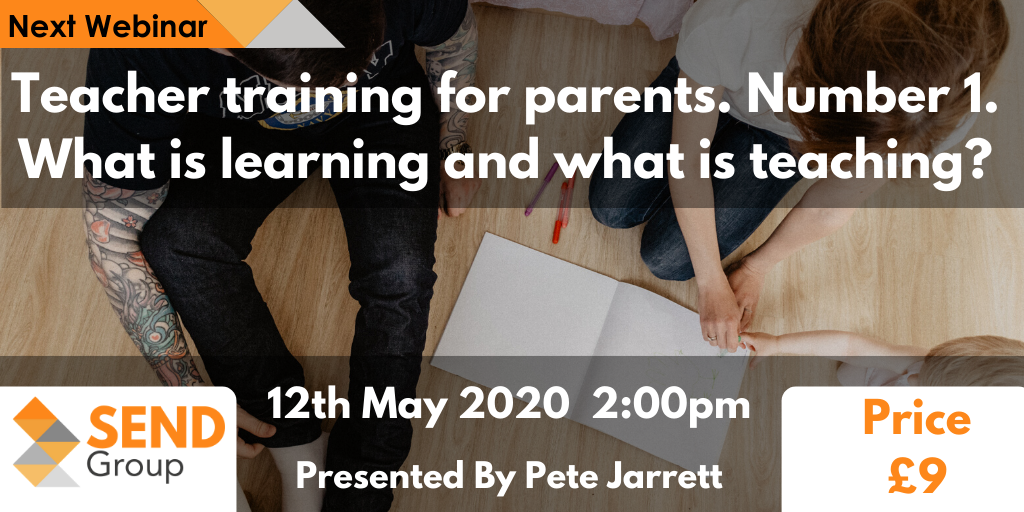 Teacher training for parents. Number 1. What is learning and what is teaching?
What exactly are we trying to do when we are schooling at home? What is learning and how can we help it to happen?
Learning is about making memories that are stored in long term memory. We make the best memories through using many senses, through connecting to real world, tangible experiences and by thinking about the language that we and our learners use to describe what is important. We will introduce some keywords, like objectives and outcomes, and justify why baking cakes and drawing rainbows are meaningful learning experiences.
Teacher training for parents. Number 2. What is the objective?
Baking cakes is a perfect example of an activity that can draw in many learning objectives, but we need to be mindful of what we want to learn in an activity. This webinar will help parents to recognise what they are planning for their child to learn. Basically, the principle is to keep it simple, make it fun and not try to achieve too much. Do one thing and learn it well!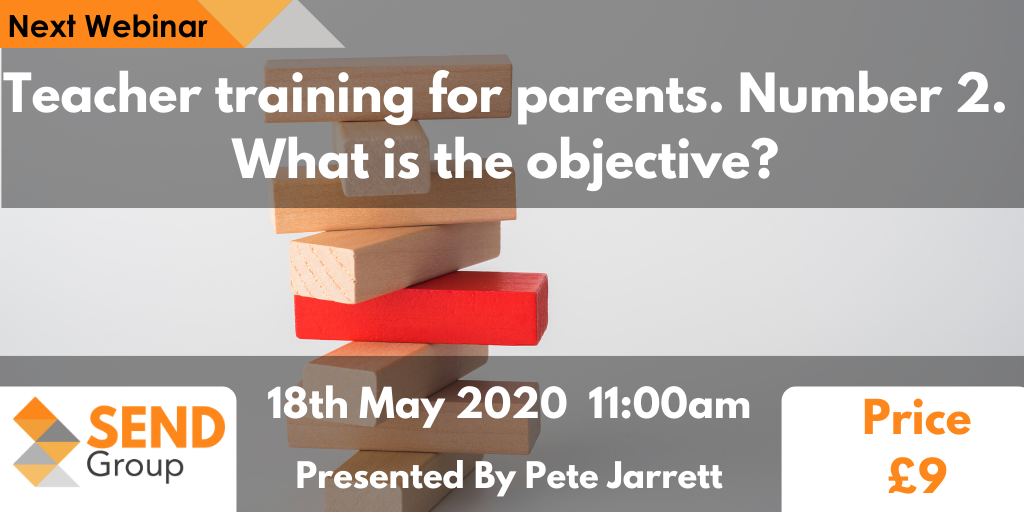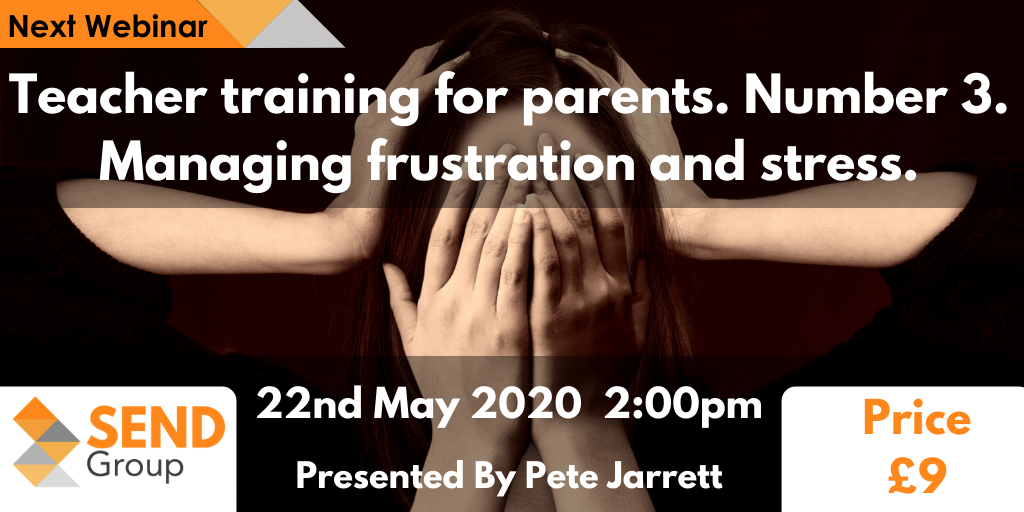 Teacher training for parents. Number 3. Managing frustration and stress.
I love my kids – but being locked in a house with them is going to take its toll on over one. This webinar examines how we can manage our stress and also the stress of our children. Based on the principles of emotion coaching we will demonstrate some simple techniques that will calm frayed brains and allow peace on descend on our homes. We would love to hear from parents about any particular problems they are worried about that we might be able to help with.
We want to move things forward and, of course, Empower Your Achievement.